Increase positive impact on others
Media
Leaving people with real world strategies
Dominic Mitges has presented, sharing personal experience and covering topics such as perfectionism, awakening and healing.
Awakening through Suicide
Dominic has spent the last 10 years passionately dedicated to suicide awareness and prevention. After Dominic's dad died by suicide in 2005, he spent three years in a deep depression, feeling tremendously guilty for not having done more for him. That experience helped him to open his heart and learn to feel again. This directly contributed to his level of success.
The Path to Healing
If you have been victimized, you are only a victim if you choose to be. It is up to you to set the course for your life and follow it. Dominic Mitges is a passionate mental health advocate whose experience spans eight years and includes work in suicide intervention, crisis de-escalation, conflict resolution, as well as training staff and volunteers both in-class and in the field.
Books:
The Three Paths to Healing: How your deepest wound can guide you to craft a monumental life.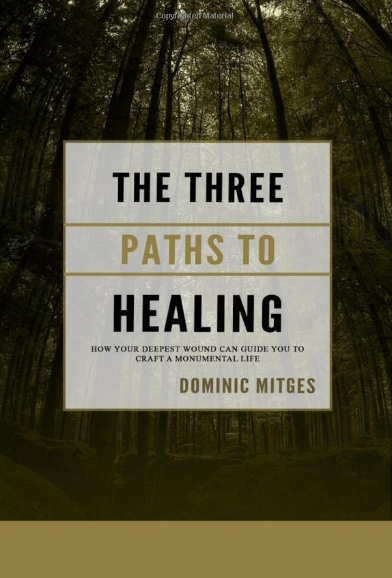 What if the experiences we once believed to be the most heartbreaking are actually the doorways to a life of deeper love, soul-to-soul connection, and alignments with our true nature? What if those who have felt deepest pain also have the most soulful capacity to radiate the humanity we need displayed most in today's world? The three paths to healing will set you on the path to redefining all the experiences life has brought forth for you. You will discover the three ways in which you can start your journey of reconnecting with the parts of you that you once thought were gone forever. After exploring the wisdom inside these pages, you will never
look at yourself or your past the same way again.